Neglect...?
Looks like I've not been updating this that often over the last week! That's probably got something to do with the fact that I've found work to be doing at work and in the evenings I'm tired or busy, or just have nothing to talk about!
Last night I went to a bonfire party thing. It was quite cool - well the bonfire was quite warm really...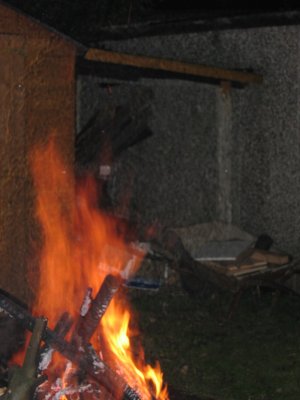 I also booked a short winter break in France/Switzerland just before Christmas, which should be cool. Yey, finially, I've got something to look forward to!
Posted by Ed at November 7, 2004 2:31 PM | Ramble |