Woo. Happy Birthday to the Blog and all...
Today my blog is a whole two years old! How exciting?
That means that the 'One this Day' part of the blog will be even more exciting from now on... although I'm guessing I might be the only person who uses it.
In other news, yesterday I went on a bike ride along the River Trent towards, erm, Derby(?).
I took a genious photo... and here it is!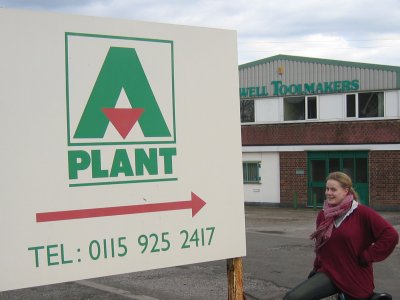 I'm wondering how long it'll take people to get it... (might help if you know Anna's surname...)
Posted by Ed at March 13, 2005 11:23 PM | Ramble |