Geeky ASCII poster photo thing
People who know me will know that my bedroom was is quite bare because I don't do crap on my walls... that's a lie there's quite a few postcards and stuff on there... but no posters... well there's a Star 101.3FM one as signed by Daniel Bedingfield, and a Smirnoff Black Ice one...
Anyways... I decided to make a geeky ASCII poster. After searching for a nice photo to use, I found this one of me when I was young: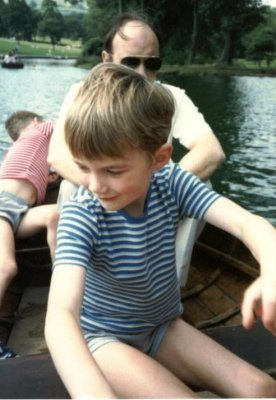 I then did cunning things in MATLAB to convert the different colour levels into ASCII characters.
So it looks a little like this - that's a small portion of the top left of the photo!

HOOHHHHHHHHHHHOHHHOOOOOXX
OOHHHHOOHHOOOOOOOOXXOOOXX
OHHOHOOOOOOOOOOXXOXXXXXOO
HHHOOOOOOOOHOOXXXXOOXXXXX
OOOOOOOOOOOOOXXOOHOOOOOXX
OHHOOOOOOOHHOOOOOOOOOXXXO
OOOOHOOOOHHOOOXXXXXXXXXXX
XOOOOOOOOOOOXXXXXXXXXXXXX
XOOOOOOOOOOXXXXXXXXXXXXXX
XOOOOOOOOHOOXXXXXXXXXXXXX
XXXOOOXXOOOXXXXXXXXXXXXXX

Then I made it into a multipage poster with Publisher, and printed it... and now it's a poster on my wall, which looks like random crap up close... and an actual photo when viewed from a distance :-)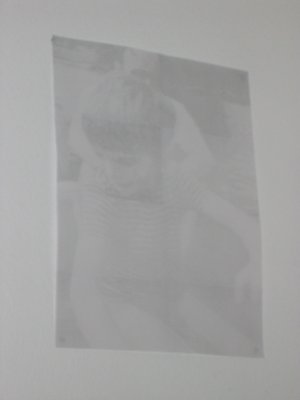 Download the PDF (72k) for yourself and then you can have a groovey poster all for yourself! :-)
A picture of me when I was young and a mention of Daniel Bedingfield... this is asking for trouble ;-)
Posted by Ed at February 26, 2004 7:47 PM | Geek |