Rename the server to Anne Frank?
Y'all remember when we did this in the loft?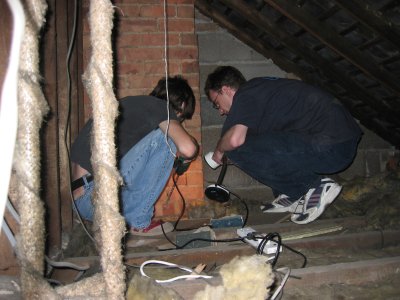 Well... tomorrow the landlord/lady is coming around with a nice lady from the estate agents for the house to be revalued... why we're not sure. Although when I phoned up to tell them about the letter addressed confirming the appointment to them that we received he said something about 'tax purposes'.
I wonder if we hadn't had the letter whether they would have told us...
Anyways...
There's shit in the loft (aka the server you are getting this page from) and holes in chimney stacks etc...
We have no idea how through this valuation will be... and as we were given some sort of notice have done this...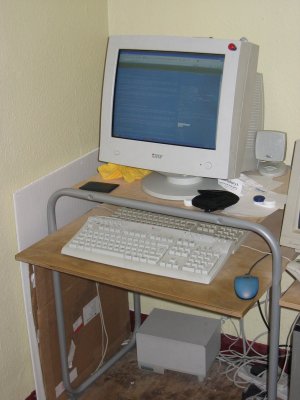 ...thus hiding the entrance to the loft space and hopefully negating it's existance... you never know it might work...
To be fair... are they going to care if the valuer notices that the house is falling down around them...?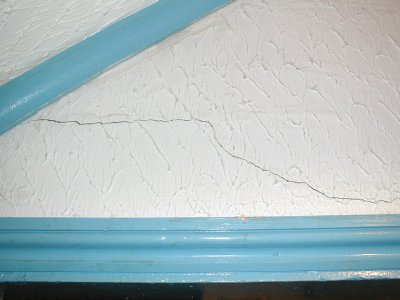 Or sees the shoddy bathroom install, which is actually falling apart already!
What's worse is that I can't even be here to see what they do, 'cause I'm off to Brummyland for the day.
Posted by Ed at April 19, 2005 10:39 PM | Geek |